Top 5 Favorite Fall Activities to Enjoy with LASIK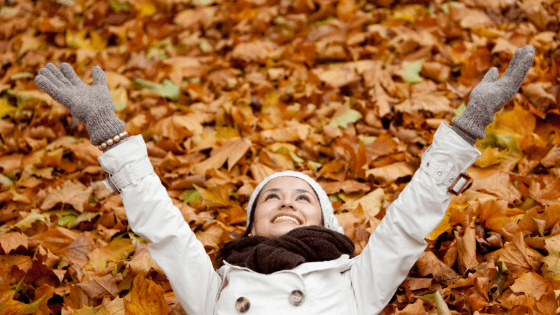 Sweater weather, pumpkin spice lattes and the beauty of the changing leaves – welcome to fall! Fall is a favorite season for many in Minnesota, the weather isn't too hot or cold and the colorful leaves make everything pop. Just thinking about all of the fun Minnesota has to offer during fall is exciting and we don't want you to miss any part of the fun because of your glasses or contacts.
LASIK can help you enjoy these five fall favorites even more:
1. Pick your fun!
Apple orchards are popular in Minnesota and can be found all over the state. They offer a lot of fun and excitement during fall including apple picking, corn mazes and hayrides, and are great for a romantic date or fun for the whole family.
LASIK can help you enjoy the apple orchard even more. Without having to deal with contacts and glasses, you can focus on your family and all of the activities orchards have to offer. Think of the photo ops! For recommendations on which apple orchards to visit in Minnesota and what they offer for family fun, click here.
2. Take in the sights.
In Minnesota, the sight of the changing leaves is breathtaking. Having LASIK can help you see every leaf and every vibrant color fall has to offer, without having to look through fogged up or dirty glasses lenses.
From Explore Minnesota, here is a list of top drives to take in the fall to enjoy the changing leaves. If you are more into hiking to experience the crisp fall weather and colorful leaves, you can find a list of the top ten hikes to take in the sights here.
3. Run for your life!
Fall in the Twin Cities offers plenty of fun runs that many look forward to all year. Running with contacts or glasses can be a hassle. Having LASIK can help you enjoy your run even more without sweat getting into your contact lenses or your glasses bouncing on your face. With LASIK, you can even wear a stylish pair of sunglasses designed specifically for running without having to pay the extra cost for a prescription. A Twin Cities favorite that is located right here in Bloomington is the Hot Cider Hustle!
4. Haunted houses abound!
Get your thrills this fall in the Twin Cities at one of many local attractions. Maybe you usually take your glasses off during haunted houses to avoid them getting broken, but LASIK can help you see every scare (whether you want to or not!).
5. Pumpkin spice is everything nice, and exactly what fall is made of!
Whether you go for the pumpkin spice latte, or you are a homemade pumpkin pie person, LASIK can help you get the most out of your fall recipes, help you avoid adding salt instead of sugar and help you get your perfect Instagram pic.
If these activities have you pumped for pumpkin, or if you would rather curl up with a good book and sip your spice, make sure to schedule your free LASIK evaluation today so you have plenty of time to enjoy your favorite parts of fall.