The Number One Item to Add to Your Back to School Checklist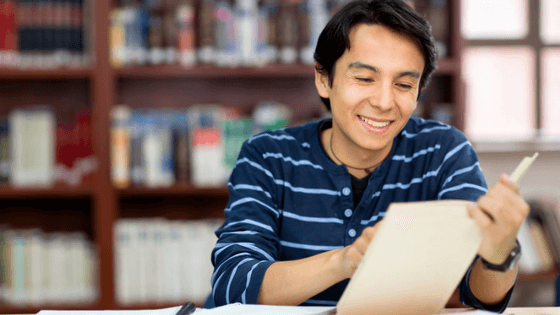 Summer isn't over yet but getting ready for school is likely on your mind as stores begin to stock school supplies and clothes for cooler weather. Notebooks, pens, a new laptop, dorm room accessories and cool school gear are all likely on your list to prepare for this fall, but the number one item that should be added to your checklist is LASIK! Whether you have been in school for what seems like forever, or if you are just starting college, LASIK can help you get more out of your school year.
Get the most out of your classes.
College is a significant investment, so you want to make sure you get the most out of your classes. LASIK can help you study longer and more comfortably because you won't need to worry about your contacts drying out or your glasses sliding down your nose as you read. LASIK can also help you see the board more clearly during lectures. Bonus: you will only need to sit in the front row if you want to!
Gain confidence and freedom.
College has so many new experiences to offer, like trying out for a new sport, traveling abroad or joining a club. Without realizing it, your contacts and glasses could be holding you back. LASIK can help you show the world what you're made of and give you the confidence to make the most out of your college career.
Cut costs.
The monthly cost of contacts and solutions is enough to break the bank! Look at LASIK like you look at college, an investment with long-term benefits. You will save money by not having to pay for contacts, contact solution or updating your prescription glasses when the lenses go out of style. Chu Vision Institute has payment options to help make LASIK accessible to you.
Interested in having LASIK before the school year begins? Get a jump start and schedule your free LASIK evaluation.