LASIK Experience: Jessie and Her Motorcycle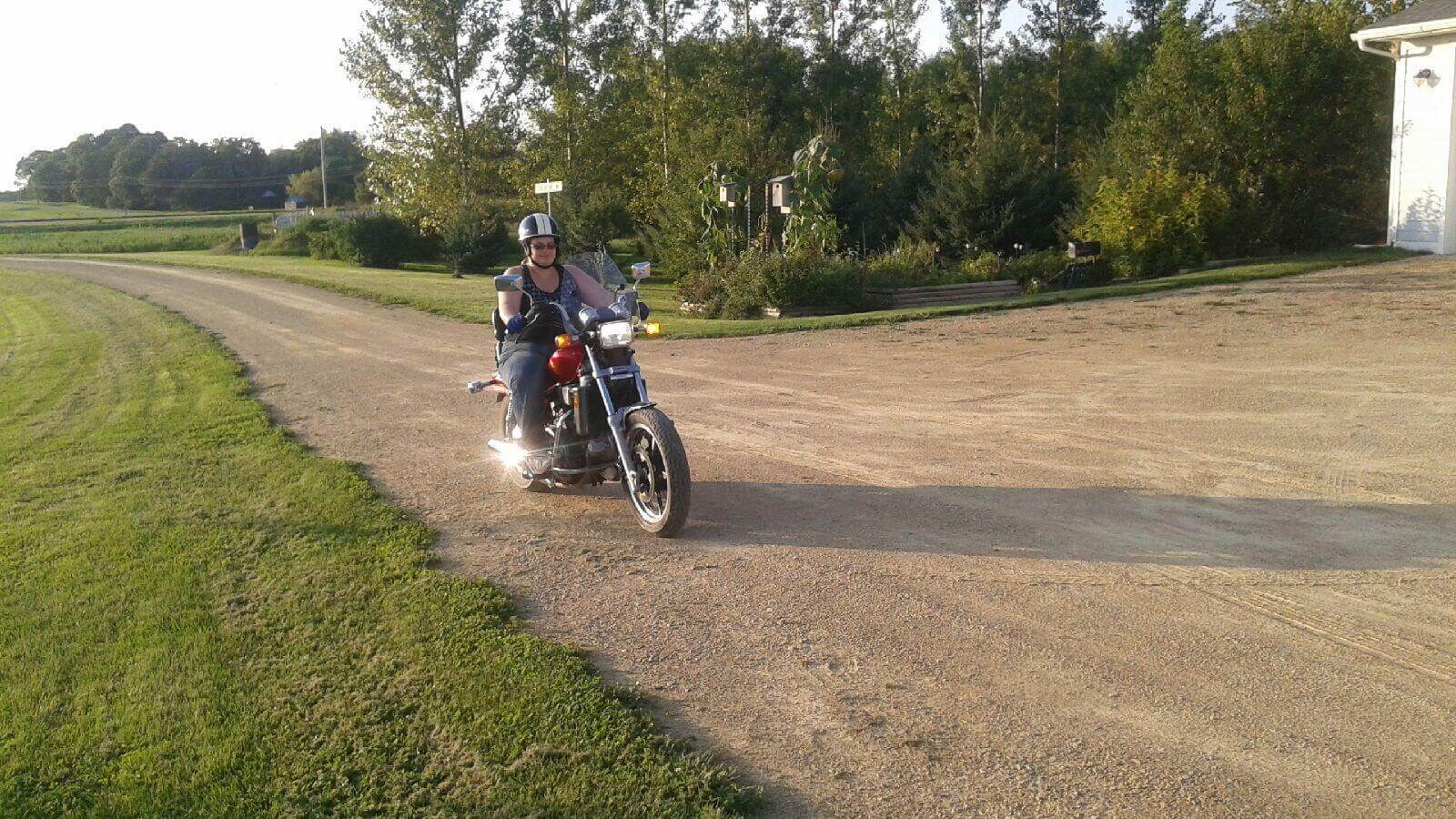 One of the best parts of our job is hearing how our patients' lives are changed by their procedures and their experiences with us. Today, we got to speak with Jessie who has been enjoying her new vision for just about an entire year!

CVI: What made you decide to have LASIK?
Jessie: I had to get glasses for the first time when I was around 26. Not having grown up with glasses, I had no idea what to expect and wasn't used to wearing them at all. I was never able to adjust to wearing glasses and I absolutely hated wearing them. I tried wearing contact lenses, but they always felt uncomfortable, painful and dry. I went through multiple contact lens fittings and could never get a pair that worked for me.
I had been thinking about LASIK since I began wearing glasses, but I wasn't sure if it was possible for me or if I could afford it. Last year I was finally fed up enough with my glasses that I decided it was time for a LASIK evaluation to see if LASIK could be for me, and I am so glad that I did!
CVI: How has having LASIK improved your life?
Jessie: One big push to get me to have LASIK was my motorcycle. Buying wind proof prescription glasses is really expensive, so to cut down on cost I would carry 3 pairs of glasses every time I would ride. I would have my normal glasses, a day pair of riding glasses with sun protection, and a separate clear pair to wear at night. I just wanted to buy normal protective eyewear like everyone else did, and now I can! One of the first things I did after having LASIK was buy a single pair of windproof glasses for riding, they transition from sunglasses during the day to clear at night. I have never had better vision while riding my motorcycle and I love it.
Another big part of my life is snorkeling. After having LASIK, I was able to snorkel for the first time in Jamaica and I was able to see everything. I had no idea what I was missing in the past when I would snorkel without vision correction. It was amazing!
Day to day, I like not having to have glasses to deal with. I don't have to clean them, carry them around or take them with me when I go on a trip. I love that I can buy any sunglasses that I want, and I don't need a prescription. LASIK has just made my life easier.
CVI: What was your favorite part about your experience at Chu Vision?
Jessie: The staff was really friendly, and I felt like they really cared about me. Everyone made me feel comfortable throughout the whole procedure. All of the staff seemed very knowledgeable and let me know what was going to happen, in detail, before it happened. I like to know what is going on and the staff kept me informed before, during and after my procedure.
CVI: Do you have any advice for other patients considering LASIK?
Jessie: It is so much easier than you would think! It is such a quick procedure, I think it only took about 15 minutes for the whole thing and the recovery was so much easier than I expected too. I was able to drive the next day and was so surprised by how well I could see.
Speaking with Jessie about her LASIK procedure was really fun, and it was so apparent how relieved she was not to have to deal with glasses anymore. Like Jessie, you might be surprised by how LASIK can help you.